We are closed February 9th. For grain marketing call Al from 9:30a - 2:30p 419-980-6867
Free DP for Corn & Soybeans delivered on or after 1-16-23
Grain receiving and office hours

Monday - Friday 8am -4:30pm
To download the Apex App for your phone please go to this link APEX GRAIN MARKETING APP to download. Make sure you are on the mobile device you would like the app loaded on when downloading. If you are viewing this from a home PC this will not work on it, mobile devices only.
---
---
Ag Market Commentary
Cotton Closes Red on Friday

The Friday session ended the day down by 85 to 100 points across the front month cotton futures. March closed mostly mid-range on the 140 point ranged day. For the week, March cotton prices were down by 146 points. December was a 28 point discount at the settle. USDA's weekly...

Hogs Close in Black on Friday

The lean hog futures market settled with a 32 cent loss in the Feb contract, but 47 to 75 cent gains in the other nearbys. For April that finished out the week with a net 2 cent gain Friday to Friday. USDA's National Average Base Hog price was $72.65 on...

Cattle Prices Close with Gains on Friday

The April cattle contract rallied $3.30 and set new contract highs this week, and finished with a Friday gain of 30 cents. The other front months were also higher from Friday to Friday and went into the weekend 15 to 52 cents higher on the day. Feeder cattle futures closed...

Red Close for Friday Wheat Market

Wheat prices ended the last trade day of the week with losses. Chicago wheat futures gave back 2 1/2 to 4 1/4 cents across the front months on Friday. KC HRW prices settled with 7 1/2 to 8 cent losses on the day. Spring wheat futures went into the weekend...

Soymeal Rallies into Weekend

The soymeal market rallied to new contract highs again on Friday, as the beans and soy oil dropped into the weekend. Soybean futures closed fractionally in the red for new crop, but 1 1/2 to 2 1/4 cents lower in old crop. Soybean oil futures faded by triple digits on...

Corn Prices Close with Gains

Friday corn futures ended the day with fractional to 2 1/4 cent gains. For the week, March corn was 5 1/2 cents lower but Dec corn was up by 8 3/4 cents. That has the discount to new crop at 81 1/2 cents now. USDA's National Weekly Ethanol Report showed...
---
Futures Quotes
Quotes are delayed, as of February 06, 2023, 03:21:51 AM CST or prior.
---
Weather
Defiance, Ohio (43512)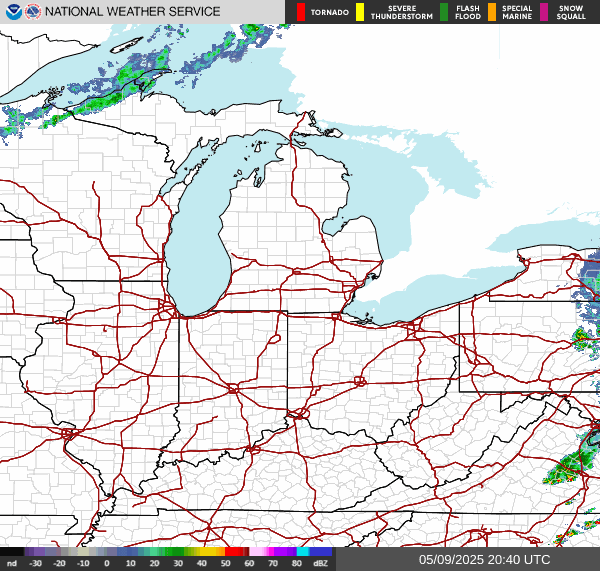 Current Conditions
Cloudy
---
Forecast
Monday

42°




26°




Tuesday

55°




37°




Wednesday

49°




29°




Thursday

59°




45°




Friday

45°




36°



---